Spanish Press about "Sharq Taronalar"
26.08.2017 11:40
543
Share
Viernes, 18 de Agosto de 2017 15:29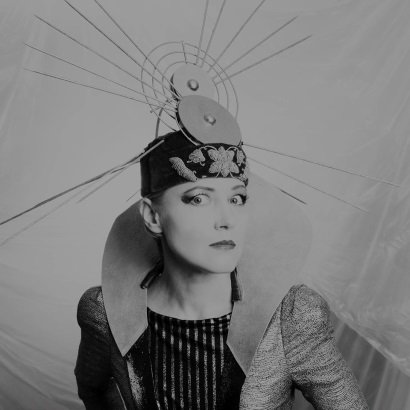 - Samarcanda, Jerez, La Habana
- Samarkand, Jerez, Havana
Abrimos escuchando artistas que participarán en el festival Sharq Taronalari, que tendrá lugar en los próximos días en Samarcanda, Uzbekistán, en el cual estará presente el equipo de Mundofonías: la tártaro-australiana Zulya, la kazaja Ulzhan Baibussynova y los andaluces de La Banda Morisca. Seguimos hablando de la 50 edición de la Fiesta de la Bulería de Jerez, para continuar con otros sones ibéricos y cubanos, incluyendo música inédita de Rubén González.
We start playing some artists to be performing at Sharq Taronalari festival to be held shortly in Samarkand, Uzbekistan, in which Mundofonías' team will be present: Tatar-Australian Zulya, Kazakh Ulzhan Baibussynova and Andalusians La Banda Morisca. We also talk about the 50th edition of Fiesta de la Bulería in Jerez, to continue with otherIberian and Cuban tunes, including non released music byRubén González.
Zulya - Kubalagem - Aloukie
Zulya and The Children of the Underground - We twelve girls - 3 nights
Ulzhan Baibussynova - Talim - Music of Central Asia, vol.4: Bardic divas, women's voices in Central Asia [VA]
La Banda Morisca - En toíto yo te encuentro - Algarabya
Manuel Parrilla - Bulerías "Abuelo Parrilla" - Pa mi gente
Burruezo - La mora d'Aragó - Dervishes & troubadours
Mujeres con Raíz - Sale el sol por la mañana - Las edades de la vida
Tündra - Baile de procesión - Bastardüs
Al Valdés y su Conjunto - Guajira - Cuba! Cuba! [VA]
Ignacio Carrillo - Pico y pala - Cuban playground [VA]
Rubén González Jr. - Pianísmo - Best of Cuba [VA]
Rubén González - Descarga Rubén y Cachaíto - Introducing... Rubén González [ed. 2017]
(Ska Cubano - Loca rumba - Cuban playground [VA])
Foto: / Photo: Zulya Kamalova
La información de cada pieza se presenta en este formato: Artista/Grupo - Canción - Álbum.
Each track's info is presented in this format: Artist/Band - Track - Album
Link: http://www.mundofonias.com/joomla/index.php?option=com_content&view=article&id=1105%3A2017-08-18-14-40-35&catid=34%3Aradio&Itemid=1
---